Death is misleading in its finality; while the death of a loved one marks unambiguously the end of something, life nevertheless continues. Those who remain must still get up the next morning, eat breakfast, shower, and tend to other matters both mundane and meaningful. Memories persist, tinged and rewritten with grief and loss. Death carves, in the words of Slovak photographer Martin Kollár, "a distinct cut, a sharp delineation of the before and after."
Kollár's new book After is autobiographical, collecting images made for a project-in-progress with his partner, Mária Rumanová, who ended her own life in 2019, and editing them together anew. Little is said of the project that was intended, a film named Letopis, Slovak for 'chronicle,' except that the two of them had visited various research centers and scientific institutes in preparation over the last years. Little is said about Mária, either. The book is short with words, offering only a brief conclusion by Kollár to punctuate the succinct photobook of 64 pages.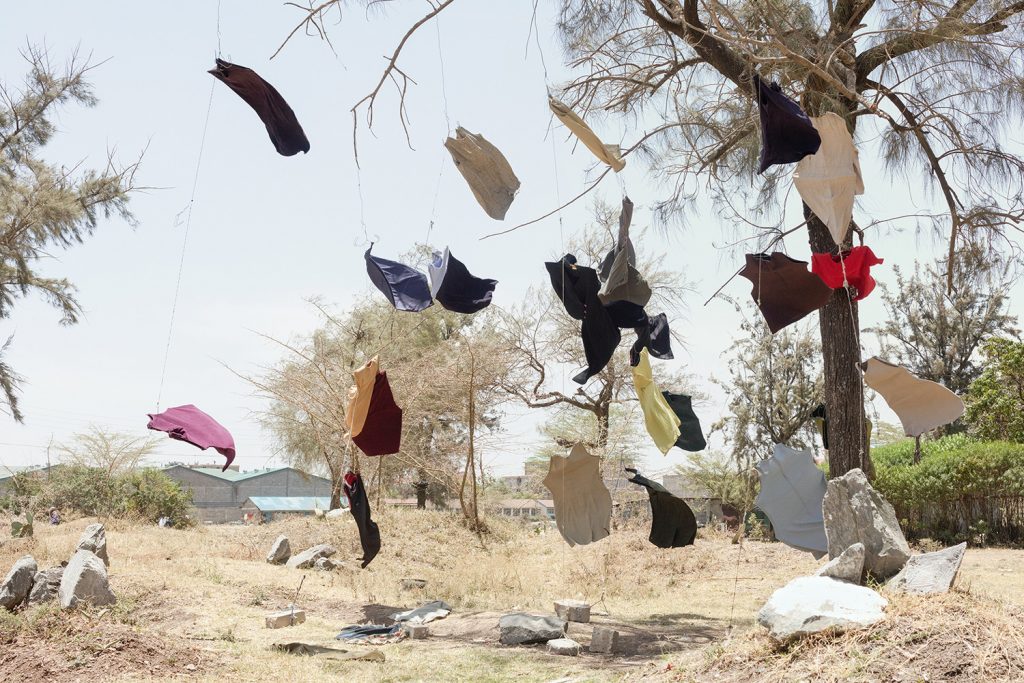 The photographs are recognizable to Kollár's style: a visual language of no-nonsense documentary that's imbued conceptually with a grim comedic absurdity and a deep meaning that's only ever suggested. He works in visual metaphors and somehow manages to make even everyday objects and scenes feel uncanny. While he has a distinctly characteristic way of seeing, his projects are typically impersonal: he looks out rather than in. The images of After bear this same quality, giving them a cool distance, but through the recontextualization of Kollár's experiences in the wake of his partner's death, they take new, more mournful meanings. The photographs' detachment is reborn as poignancy.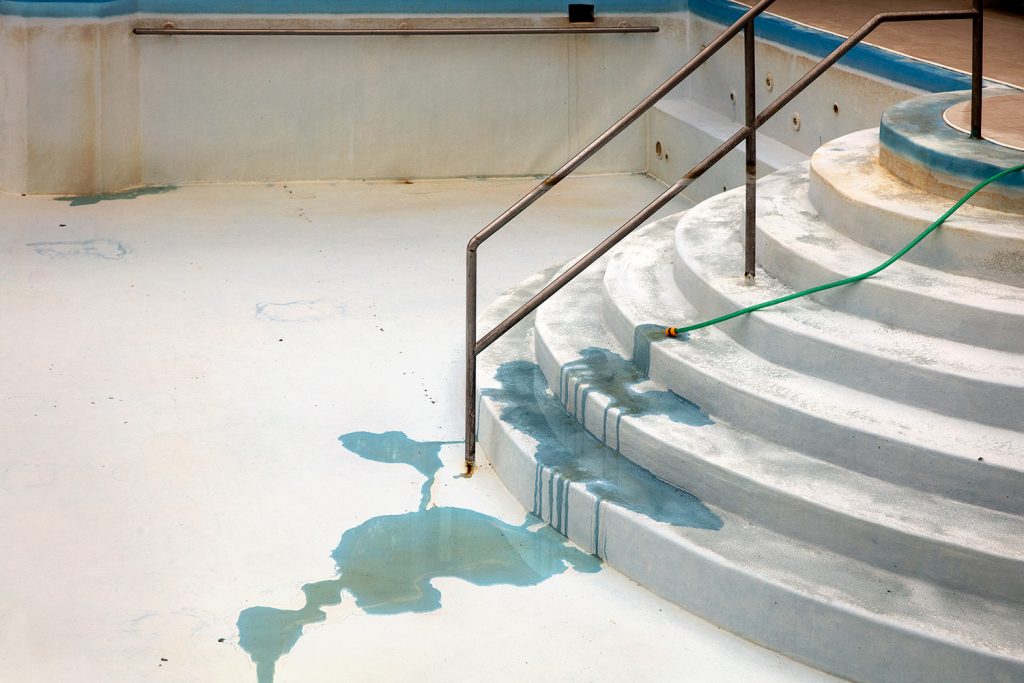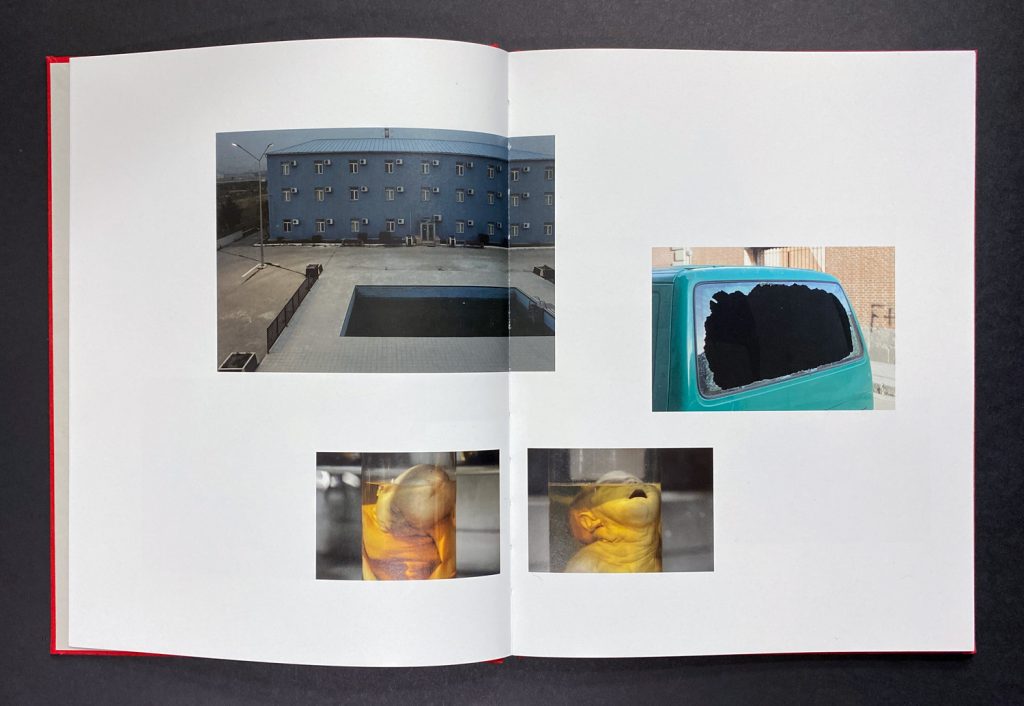 Sequencing and suggestion play a large role in After. One spread features four images: In the courtyard of an anonymous, repetitive building, we see a dirty pool at dusk, so dark it appears as a hole in the ground; the rear window of teal van broken through, revealing a black interior; and two photos of an infant, preserved in a jar of liquid. The mind easily aggregates these into imagined narratives of Mária and Martin's life together, and what he feels in her absence. The original context of the images—what Kollár intended when he first took the photos—is likely long gone. Probably, what he sees when he looks at these photos now is something altogether different than what we, as viewers, see. Without the personal history, we as viewers make do with the questions presented by the images and the projections of our own minds.
In another pairing, a woman stands facing a crow while holding an elegant formation of hand signals, next to an image of the remnants of a devoured tupperware lunch with chicken bones stacked unceremoniously on the lid. The contrast between a lively, valued bird and a dead, chewed up bird is jarring, and approaches a nihilism of unbearable weight.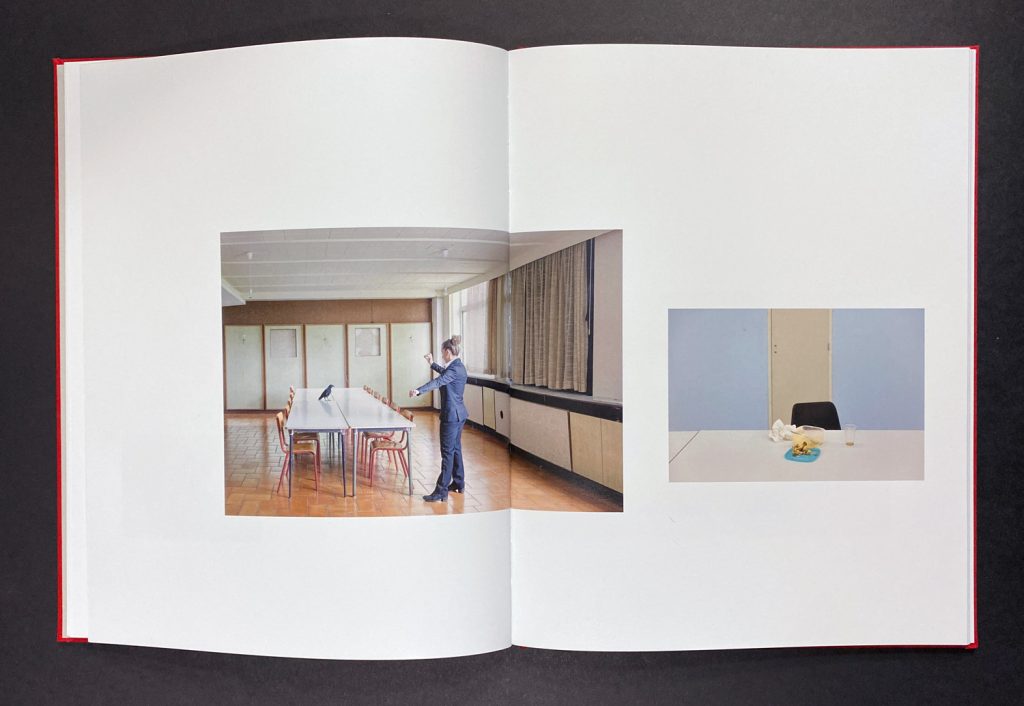 The collection of images overall seems almost chaotic and disjointed. We see photographs of a burning car, snow and ice, a clothesline of laundry floating effervescently in the wind. It's easy to imagine the seeming disarray of the selected images as a reflection of the internal state of the bereaved, or a comment on the senselessness of it all—but these interpretations too are projections of reading the images according to a modified context.
Kollár writes that it was not his aim with the book to reconstruct their life together, but rather is "an expression of [his] desire to capture how the before transcends the after." Because the book is named After, however, the title firmly directs our minds as readers to consider it retrospectively—to interpret these earlier images with the knowledge of Mária's death. Adding this view to Kollár's emphasis on the before leads to a dance back and forth across time: we are pulled between before and after, and dealt unanswerable questions about life and death, and whether it's beautiful or terrible or both, all at once, forever.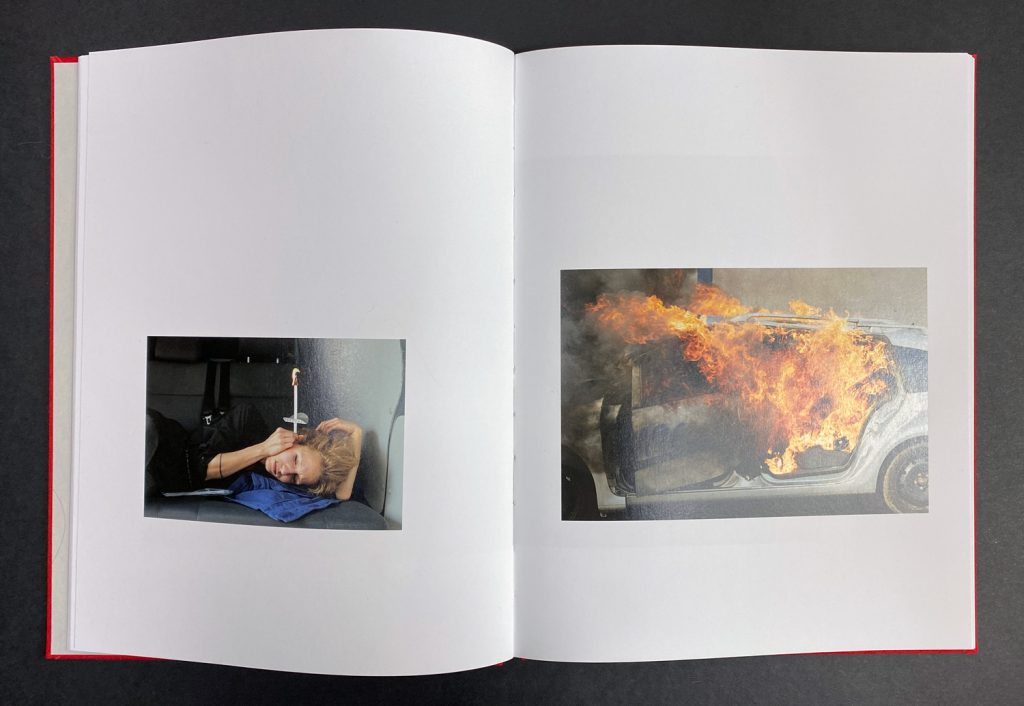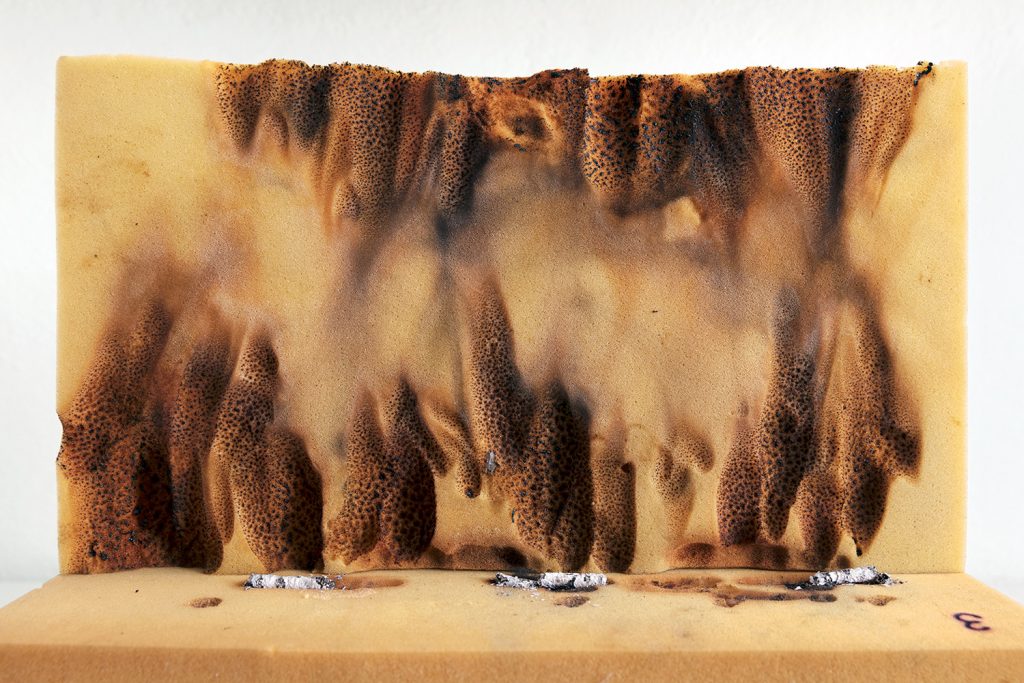 Kollár's repurposed images together form a sophisticated and mysterious narrative. Where he really succeeds is in walking the line between arcane and relatable; between obscuring the intensity with unreadability and laying his message out raw. After is a complicated book, wrought and wrenching with its distillation of a cacophony of strong emotions to a single message.
---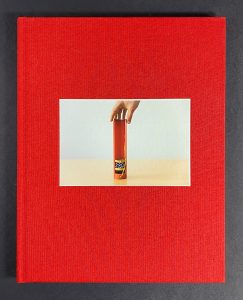 After (2021) by Martin Kollár was published by MACK.